Baddeck is situated in the heart of Cape Breton Island, considered to be the beginning and end of the world famous Cabot Trail. Stretching along the shores of the beautiful Bras d'Or Lake, Baddeck is a bustling village that maintains its essence as a quaint and friendly community...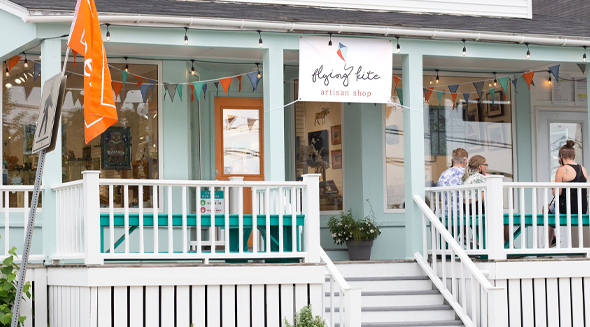 Flying Kite Artisan Shop
We invite you to browse our locally-owned, sunlit shop featuring thoughtfully curated artisan made goods in Atlantic Canada.
Learn more
COVID-19 Safety Information
Businesses and tourism attractions operating within Baddeck and surrounding regions follow Nova Scotia COVID safety protocols. With information changing often, we encourage you to visit the Nova Scotia Health Authority for current restrictions.
LEARN MORE
Upcoming Events
There are currently no upcoming events